#HiddenSuperheroes
How many of them are in Turin?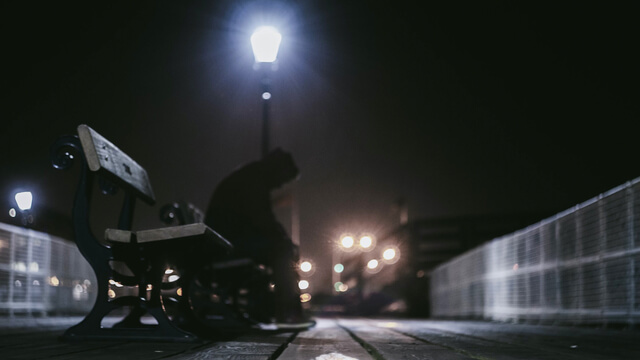 How many homeless are in Italy? And how many of them are in Turin? The investigation started with these two questions, that have opened up ways to go, roads that are home to thousands of people. Much more than we can imagine. And this is how it turns out that at present just in Turin « there are more than 2000 homeless - explains Massimo De Albertis, Prevention of Social Fragility and Support for Adults in Difficulty of the Municipality of Turin - but there are no certain data ». The latest survey, in 2016, counted 1933 people.
To define a condition of full habitability it is necessary that:
• there is an adequate living space on which a person and his or her family can exercise a right of exclusivity;
• there is the possibility of maintaining satisfactory and private relationships in that space;
• there is a recognized legal title that allows full enjoyment.

When these conditions are missing, serious housing exclusions can occur, which can be divided into four areas:
• homeless people;
• people without an house;
• people living in conditions of housing insecurity;
• people living in inadequate housing conditions.
All four categories indicate the absence of a "real home" .
According to the latest data collected at national level by the "Italian Federation of homeless people" ( Fio.psd ) and "Istat", unfortunately dated 2014 and never updated, homeless in Italy exceed 50 thousand units . It is highly probable that, also due to the Co-Vid19 pandemic, the number has significantly increased. The city that welcomes more homeless is Milan, followed by Rome, then Palermo and Florence.
How many homeless people are there in Italy?
Interact with the infographic
Source: data collection "fio.PSD" and "Istat" ("Noi Italia" report), 2014
In June 2021, the Government's Poverty Plan was approved, which takes account the integration of resources from different sources, such as those of the National Recovery and Resilience Plan, providing for 450 million Euros dedicated to projects for the homeless, with two specific interventions: investments for temporary housing and first reception facilities.
«As for temporary housing - explains the Minister of Labor and Social Policies of the Draghi Government, Andrea Orlando - the Municipalities, single or in association, will provide apartments for individuals, small groups or families up to 24 months, and they will activate personalized projects for a single person or for a family in order to implement programs for the development of personal growth, and help them achieve a greater degree of autonomy».
The beneficiaries will be those 50 thousand people who live in a dramatic and extreme condition of poverty: people who have found themselves outside the loop of rights, work and relationships.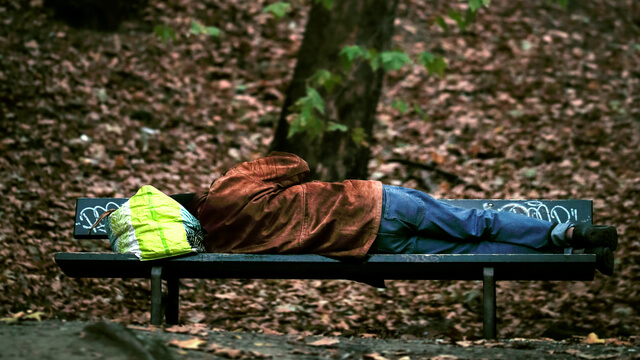 «We give a voice to the people in need, who often do not take part in the voting, and who, however, are the indicator of the quality of our democracy and our capacity for inclusion».
The homeless receive social inclusion income, which is divided into two components. On one hand, an economic benefit with an amount starting from around 190 Euros per month for a single user, up to almost 490 Euros for a nucleos of 5 or more people. On the other hand, personal services, after an assessment of the needs of the family unit which will take into account the work situation and the employability profile, education, instruction and training, housing conditions and family networks, creating a "personalized project" to overcome the condition of poverty.
The project will indicate general goals and specific results to be achieved in the direct path to job placement or reintegration and social inclusion.
The situation in Turin has seen an increase in the number of homeless people by almost a thousand in 10 years. In 2006, 1017 users asked to be admitted to overnight hospitality houses: in 2020 more than 2000.
«It is undeniable that the economic depression has aggravated the social situation - the deputy mayor of the Municipality of Turin Sonia Schellino says to our microphones - and it is equally true that the number of homeless people has grown despite the fact that the population of the city has decreased. In 2006 we were more than one million inhabitants, today about 890 thousand».
The data collected by the Municipality show a clear majority of male homelessness compared to women, with a ratio of almost 5 to 1. For both men and women the age group with the highest number of homeless people is that ranging from 40 to 60 years. The most critical ages to hope for social redemption.
Source: City of Turin data collection, 2020
From the infographic it's also possible to see the geographical origin of the homeless in Turin: «most of them are Italian - says the deputy mayor - it is indubitable, however, that migratory flows have accentuated the problem».
«About the 80% of the people we welcome during the cold emergency period, in places such as the Pellerina park, are non-EU citizens - explains Umberto Moreggia, manager of the Adult in Difficulty service of the Municipality of Turin -. This is also due to the failure of migrant inclusion paths, where the so-called "third reception" is lacking, which follows the first and second ones financed by the Italian government».
«I cannot offer a number relating to the increase in migrants among the homeless in the city - says Sergio Baudino, an officer of the Adult in Difficulty service -, I can however tell you that every day we read tons of emails from the various street services, from associations in the area and from dormitories, and there has been an increase in reports of non-EU asylum seekers, those who have a type P permit (residence permit for political asylum, ed.)».
«We hear new stories every day, of people who come to Turin from Verona, Rome, Palermo and many other cities. We are in an emergency, also because the quality of our services is attractive».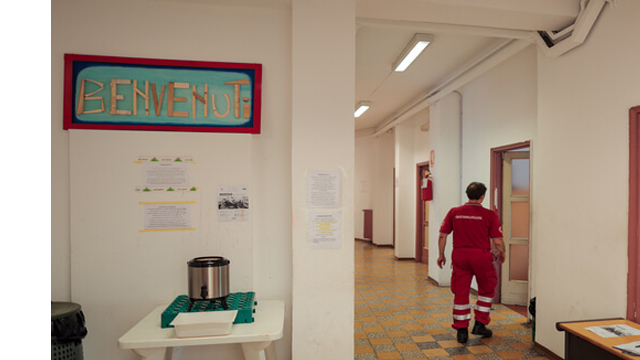 People who have completed the welcome path, but who then failed to comply with it in the absence of ad hoc structured projects. Thus they find themselves in a very different condition from other foreigners who had instead entered Italy with a work permit and a house, then losing everything due to health problems, personal or otherwise. The latter manage to be helped more easily by social inclusion services, and are treated the same as Italian citizens.
Asylum seekers residing in Turin are located in the reception facility in via della Casa Comunale 3. But what are the other hospitality centers in the city? The structures and services that address users directly, with immediate and facilitated access and that direct them to the most suitable hospitality houses, are the low-threshold dormitories such as the one in Piazza Massaua 18 managed by the Italian Red Cross, the outpatient clinics such as the one in via Sacchi 47, the itinerant night service (called Boa), and the team of territorial street education.
The dormitories are open every day of the year, from 8 pm to 8 am of the following day. Homeless people, in conditions of serious marginalization, are welcomed: those who are far from the social and health services they need. Structures such as "Massaua 18" are often the first point of contact between people living in situations of serious marginalization and public institutions, as can be read in the section:
Teamwork
Hospitality houses in Turin
Interact with the infographic
Corso Tazzoli 76

not direct access

Via Sacchi 47

16 sleeps, only men

Via Ghedini 6

40 sleeps, only women

Via Giovanni Pacini 18

25 sleeps, only women

Via Reiss Romoli 45/49

24 sleeps, only men

Strada Ghiacciaie 68

24 sleeps, women and men

CRI Piazza Massaua 18

Italian Red Cross humanitarian presidium

Via Carrera 181

42 sleeps, only men
Municipality of Turin, and the Italian Red Cross - Committee of Turin
Unaccompanied Foreign Minors
This is how children under 18 - who do not have a fixed abode, no family members, and often not even a valid document certifying their personal details - are defined.
«The years from 2016 onwards were characterized by a prevalent influx of Egyptian minors, which led to a high concentration in the reception centers, and the need to also have recourse to emergency structures of the Italian Red Cross - tells us Paola Giordano, educator -. The Egyptian community in Turin is very strong, and attracts young migrants, who often come into contact with those already here through social media. Minors have often risked getting involved in illegal activities with consequent compromise of their path of social integration, and of their future».
In addition to the Egyptians, minors of Moroccan origin arrived in Italy who traveled the way to the Balkans, and tried to obtain political asylum in Austria; after the denial of the request, the boys reached Turin walking along the Brenner Pass.
The most fragile minors, who fled their country of origin, showed great difficulty in processing and overcoming the trauma of the journey, as well as a profound discontent originating from a collective awareness of having been duped with false promises by migrant smugglers.
In mid-2016, minors from Albania arrived, about 30% more than the previous year. «Often these children reach Italy by regular ferries, in some cases accompanied by their parents who literally leave them in front of the competent offices, with the mandate to present themselves as if they had arrived alone in Italy - explains Daniela Finco, the Head of the Service -. Minors from Central Africa are also on the rise, particularly from Nigeria, and a small number of Asian children are increasing».
«Young people from these geographical areas often show up without documents, or with false but creative and colorful passports - says smiling Davide Magaglio, a professional educator -. Some appear more mature than the age they declare. In these cases, the children are subjected to an age assessment, which involves various and laborious steps that take about a year. The youngsters live in the waiting of identification with anxiety and concern, aware that they may not continue their journey with the minors office».
Source: data collected by the Municipality of Turin, minors in charge as of December 31, 2020
Almost all the youngsters tell of having passed through Libya, where they remained for long periods waiting to leave by boats to Italy, exposed to diseases in unhealthy environments, and victims of torture of which they bear evident permanent signs.
The Foreign Minors Office has the ownership of interventions for unaccompanied minors, but also for foreign mothers with dysfunction in parental relationships or multi-problem families, not within the competence of the district social services. In particular, the Office activates professional interventions specific to the social service and socio-educational service in favor of unaccompanied foreign minors, applicants for international protection, or victims of trafficking. «Recovering the girls is much more difficult - says Paola Giordano - they often have to pay huge debts to those who brought them to Italy, in agreement with their families of origin. So prostitution, slavery, mistreatment and violence: they are very afraid to approach our services». By clicking this link you can check the Regional Technical Protocol for ascertaining the age of unaccompanied foreign minors, approved by the Piedmont Regional Council in 2018.
Unaccompanied Foreign Minors: Save The Children
The Municipality of Turin, in collaboration with Save The Children, has a low access threshold service aimed at welcoming unaccompanied minors, in which answers are provided to some basic needs for children in emergency conditions, waiting definitive placement.
In particular, in 2016, Italian language courses were organized, kits with personal hygiene products were delivered, breakfasts were prepared and distributed in the morning, medical assistance was offered and clothing items were provided. Recreational and expressive activities were also organized in order to offer moments of leisure and to encourage the building of relationships of trust.
Source: CivicoZero data collection, 2016